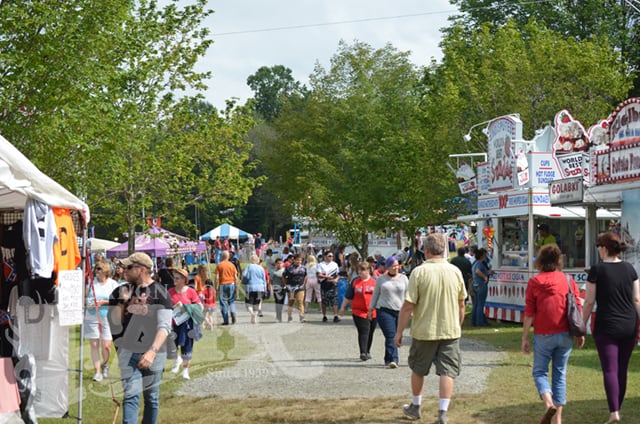 Since 1959, the Lebanon Lions Club has operated the Lebanon Country Fair and it has been the main event in Lebanon ever since. Until 2022, the fair took place the weekend of the second Sunday in August every year. In 2022, for the first time, the fair will occur in July.
The Lebanon Country Fair started on the Lebanon green and moved to its current location in 1970. Each year brings new and exciting things to the Lebanon Country Fair. If you have never visited, we invite you to stop by.
The Fair boasts many fine food choices freshly prepared by the Lebanon Lions Club, numerous local churches and non-profit organizations and commercial vendors. The many local non-profit organizations utilize the fair as their main fund raiser. There are commercial vendors as well as fundraising tables for local groups. The Lebanon Country Fair also offers entertainment on our center stage and first class amusement experience right in the heart of eastern Connecticut.
Many of Connecticut's charitable organizations benefit from the money raised at the Lebanon Fair, including the Fidelco Guide Dog Foundation, the CT Lions Low Vision Centers, CRIS Radio, Yale eye research and numerous local centers. Proceeds are also provided to the Lebanon community through scholarships to Lyman Memorial High School graduates, donations to the local food bank Neighbors Helping Neighbors which provides assistance to local families, as well as funding for eye exams and glasses for Lebanon residents. The Lions motto, "We Serve" is evidenced in all of our charitable donations and contributions.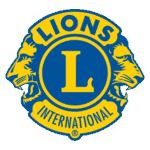 The motto of Lionism is 'We Serve'. Lions are men and women who volunteer their time to humanitarian causes in their local, state and worldwide communities. By conducting service projects, and raising funds, Lions strive to help those in need wherever need exist.
The Lions main goal is the prevention of blindness and eye related diseases. This crusade has resulted in the establishment of 'Sight First', a global sight prevention program. Additionally, within the state of Connecticut, there exist CLERF (Connecticut Lions Eye Research Foundation) which is a program designed to help those with eye related diseases. In addition, Lions participate in service activities emphasizing diabetes awareness, hearing impairment, education and research into eye problems, working with the physically and mentally impaired, environmental issues, community welfare, and international understanding and youth services.
POLICY OF THE LEBANON LIONS CLUB
The expenditure of funds by the Lebanon Lions Club is as follows.
Any money that is raised from the public is used solely for humanitarian aid. None of this money is used for Lions expenditures. The funds raised by the Lebanon Lions Club are typically expended as follows: 65% to the local community and 35% to state and worldwide projects.
Our donations are allocated as follows:
International donations are to Lions Club International Foundation, or LCIF, as it is also referred to.
With state administered projects, our donation is to the following:
CT Lions Eye Research Foundation, 'CLERF'
Fidelco Guide Dog Foundation
Camp Rising Sun
CRIS radio
Diabetes
Yale Eye Research
Macular Degeneration
Journey for Sight
With respect to local projects, our donations vary with need:
High school scholarships (3)
Boys and Girls State
Fishing derby
Neighbors helping neighbors
Lebanon Fire Department
Lebanon (Jonathan Trumbull) Library
Secret Santa
Drug awareness
Chris Hofmann eye care/eyeglass Fund
Cub scouts
High school senior graduation party
Community donations for low vision
Lions Club International is the world's largest service organization, with over 1.3 million members in over 200 countries and geographic locations. For more than 50 years, the Lebanon Lions have served our local community by providing many humanitarian services and financial support of projects and programs within our local community. We also support the Connecticut Lions Eye Research Foundation and the Sight First program to eliminate curable and preventable blindness worldwide.